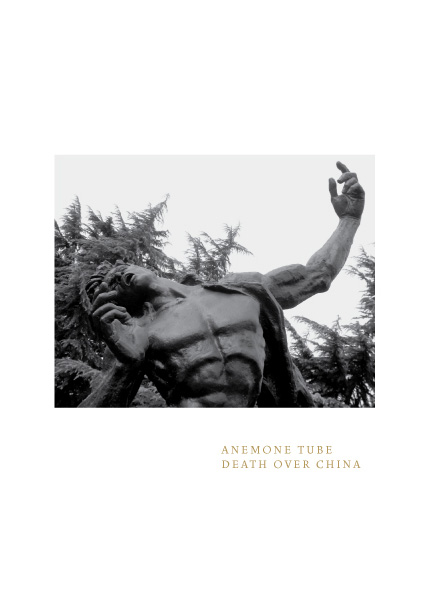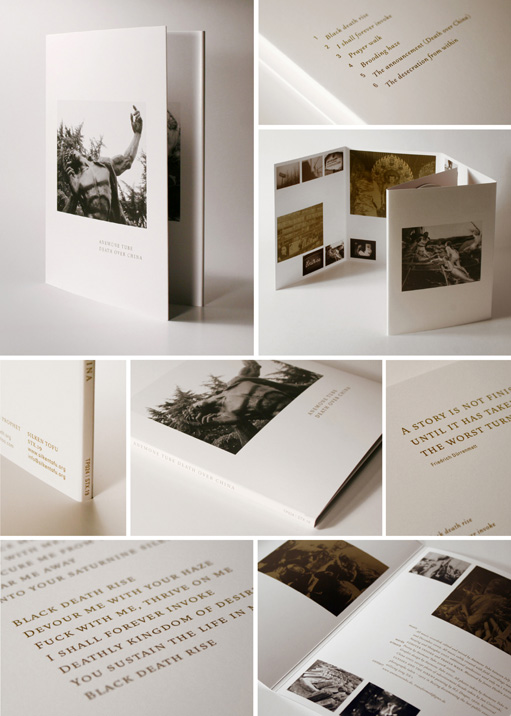 ANEMONE TUBE - DEATH OVER CHINA CD
One year after the highly acclaimed "Dream Landscape" CD ANEMONE TUBE returns with the new concept album "Death over China".
No country in history has emerged as a major industrial power without creating a legacy of environmental damage that can take, if at all possible, decades to undo. China`s rise as an economic power has no clear parallel in history; thus, its pollution problem has shattered all precedent developments.
"Death over China" is a retaliation of nature against humankind. In the same moment it is a dedication to our untamed curiosity for the essence of death and our (inherent in our collective action) secret death wish. In China`s uncompromising economical and social development we see demonstrated, how we - even with the immolation of our health, environment and tradition - are the servants to material progress. Though we are aware of the approaching ecological disaster, we hazard the consequences. Sustainability is sacrificed on the altar of egoist quest for happiness. We consume, we destroy, we thrive, we conjure: "Deathly kingdom of desire, you sustain the life in me, Black death rise!"
Using field recordings, collected in Nanjing and Shanghai in 2007, ANEMONE TUBE creates an unsettling yet intriguing, apocalyptic soundtrack with a sinister atmosphere and a depressive undertone - a unique blend of dark ambient, post industrial and power electronics in the tradition of European industrial music.
"Death over China" is the second part of "The Suicide Series", for which field recordings provide a conceptional basis. In a poetic way ANEMONE TUBE combines analytical realism of the phenomenal world with buddhist psychology and nihilist rhetoric influenced by the works of Michael Haneke, Hayao Miyazaki, H.P. Lovecraft and Yukio Mishima.
All music recorded between July 2007 and December 2009. Mastered by JAMES PLOTKIN 2010.
Definitely ANEMONE TUBE`s best and most mature album yet.
Teaser video: http://www.youtube.com/watch?v=V5C-LShWUqs
Co-released by Topheth Prophet (Israel) & Silken Tofu (Belgium)
Release date: 1. Juni 2011
CD | 2011 | 6 tracks | playtime: 45 minutes
Mastering by James Plotkin
Comes in beautifully designed deluxe 5 panel
oversize folder with elegant black/metallic gold print.
Limited hand numbered edition 731 copies
12,50 Euro + Porto
Bestellungen per Email transformed(at)gmx.de
oder Webshop:
http://www.anemonetube.de